Choosing the right flooring for a decorative or architectural project is always a complex decision, in which many technical and aesthetic criteria come into play. Thanks to technology and its advances, we find in the market a multitude of options, among which is one of the most demanded: ceramic stoneware.
What is ceramic stoneware?
What are the characteristics of ceramic stoneware?
What is the difference between ceramic and porcelain stoneware?
We answer these questions so that the choice of ceramic floors for the decorative project is the most appropriate.
What is ceramic stoneware?
Among our collections, you will find ceramic stoneware models made with two types of body: white body ceramic stoneware and red body ceramic stoneware.
Both types of ceramic tile are made of a mixture of clay and different raw materials that give this ceramic floor its characteristic consistency. Finally, the ceramic stoneware is coated with a glaze that will provide the rest of the technical properties, and then fired at more than 1000º.
The combination of materials, the enamel and the baking temperature is what will determine the color, texture, finish and design of the final piece, thus achieving a highly resistant material suitable for areas with high technical requirements, such as those with high traffic.
Characteristics of ceramic stoneware
Both white body and red body ceramic tiles have a series of characteristics that make this type of ceramic flooring one of the most demanded options.
The main characteristic of white body and red body ceramic tile is its hardness. It is a very hard ceramic material, so it will make the ceramic floors of any room resistant.
Ceramic stoneware is a cold material, so it is ideal for summer spaces. And it is also a good conductor for radiant heating in case you want to use it in areas with lower temperatures.
Ceramic floors are slightly porous, so they can absorb some water and humidity, which leads us to apply specific maintenance.
Ceramic tiles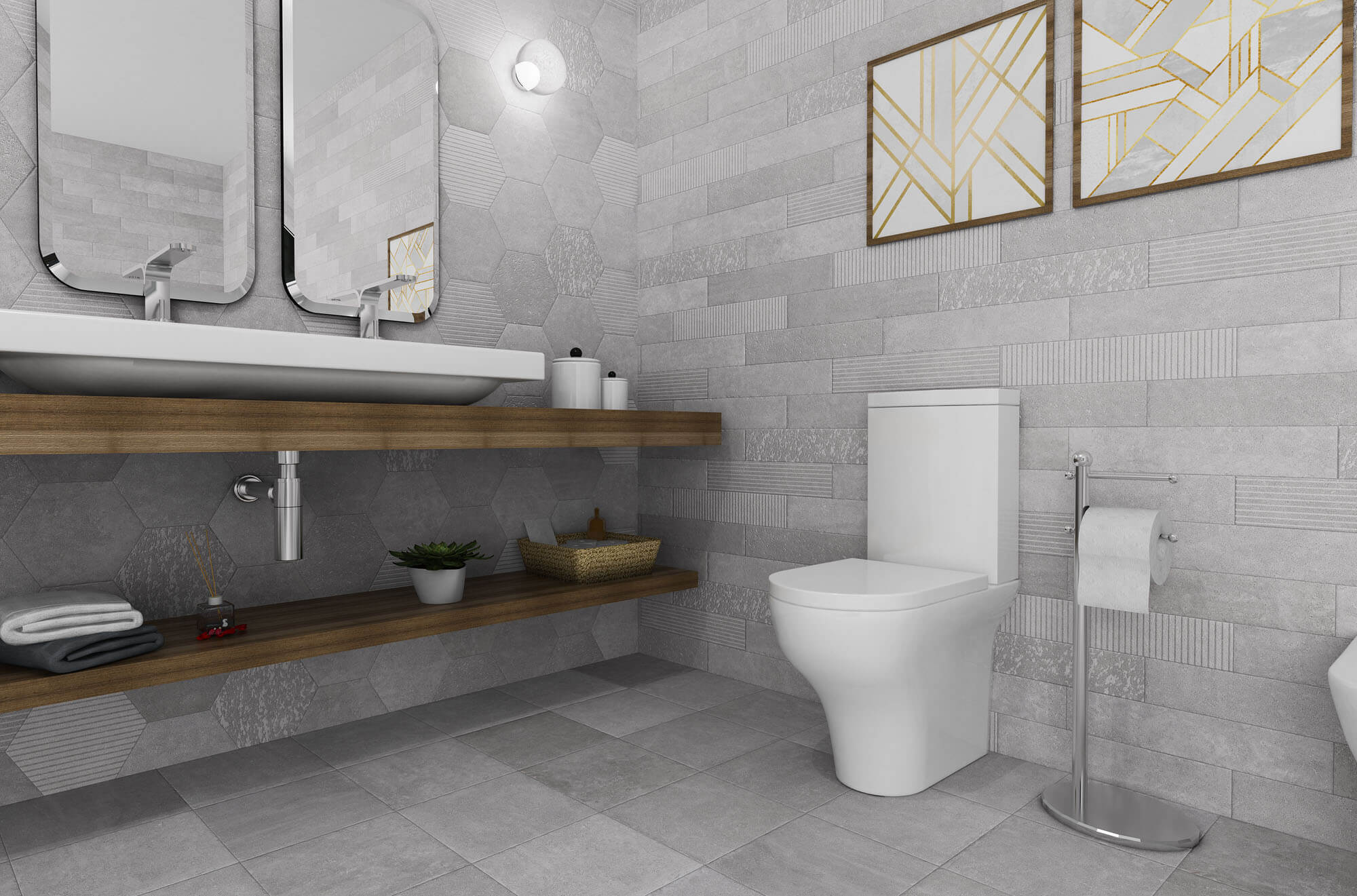 Ceramic stoneware or porcelain tile? This is the main doubt when choosing the cladding for a decorative project. The answer is: it depends on the needs of each space.
In order to make the right choice, you need to know the differences between these two highly demanded ceramic tiles.
Both materials are highly durable. Both ceramic and porcelain stoneware have become two of the most widely used options for covering all types of rooms and styles, partly thanks to their resistance. They are coatings that look like the first day against the passage of time.
It should be noted that the low porosity of porcelain tile makes it an easier material to maintain, which we could say is more durable. Although ceramic stoneware is harder, which offers greater resistance in areas with more wear and tear, such as parking lots, sidewalks, etc.
Porcelain tile has a low porosity making it more resistant to moisture and stains. On the other hand, ceramic tile floors require specific treatment to prevent the appearance of leaks.
The price of ceramic tile is usually cheaper than porcelain tile flooring.
How to lay ceramic floor?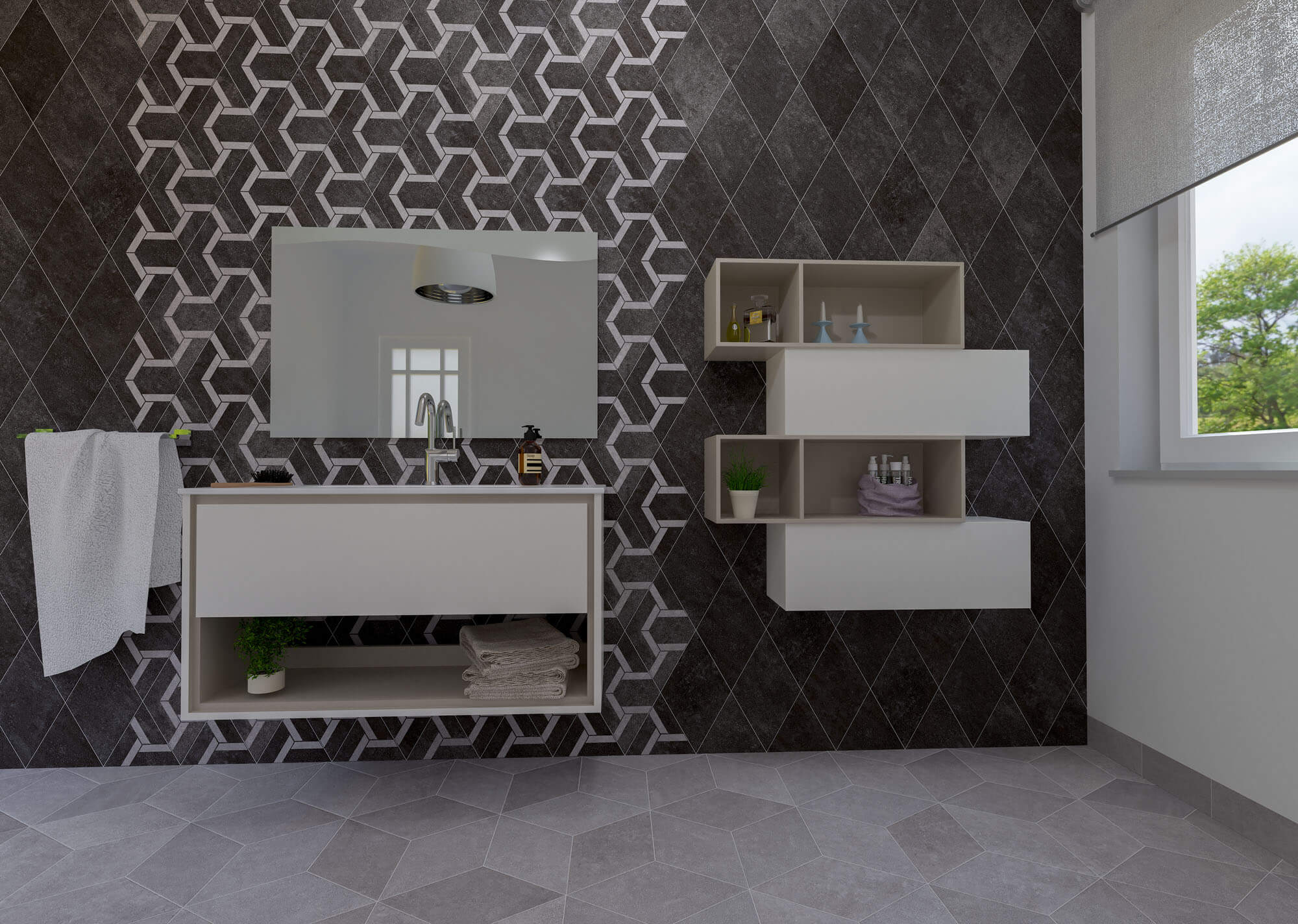 The best option for installing ceramic floors is to have a team of qualified professionals with the necessary experience and knowledge, as well as the most appropriate tools for each type of ceramic flooring, whether it is ceramic tile or other.
Whether it is for an outdoor or indoor space, there are a number of essential steps to take when laying ceramic tile flooring:
Prepare the workplace.
Ensure that the surface is completely level, this process is key to a quality end result.
The surface should also be flat, stable, clean and freshly moistened.
Define what type of joint we are going to make and how we are going to arrange the pieces.
How the joint is finished is very important, since once the adhesive has set, it must be filled with a quality, low-porosity material.
How to clean ceramic floor?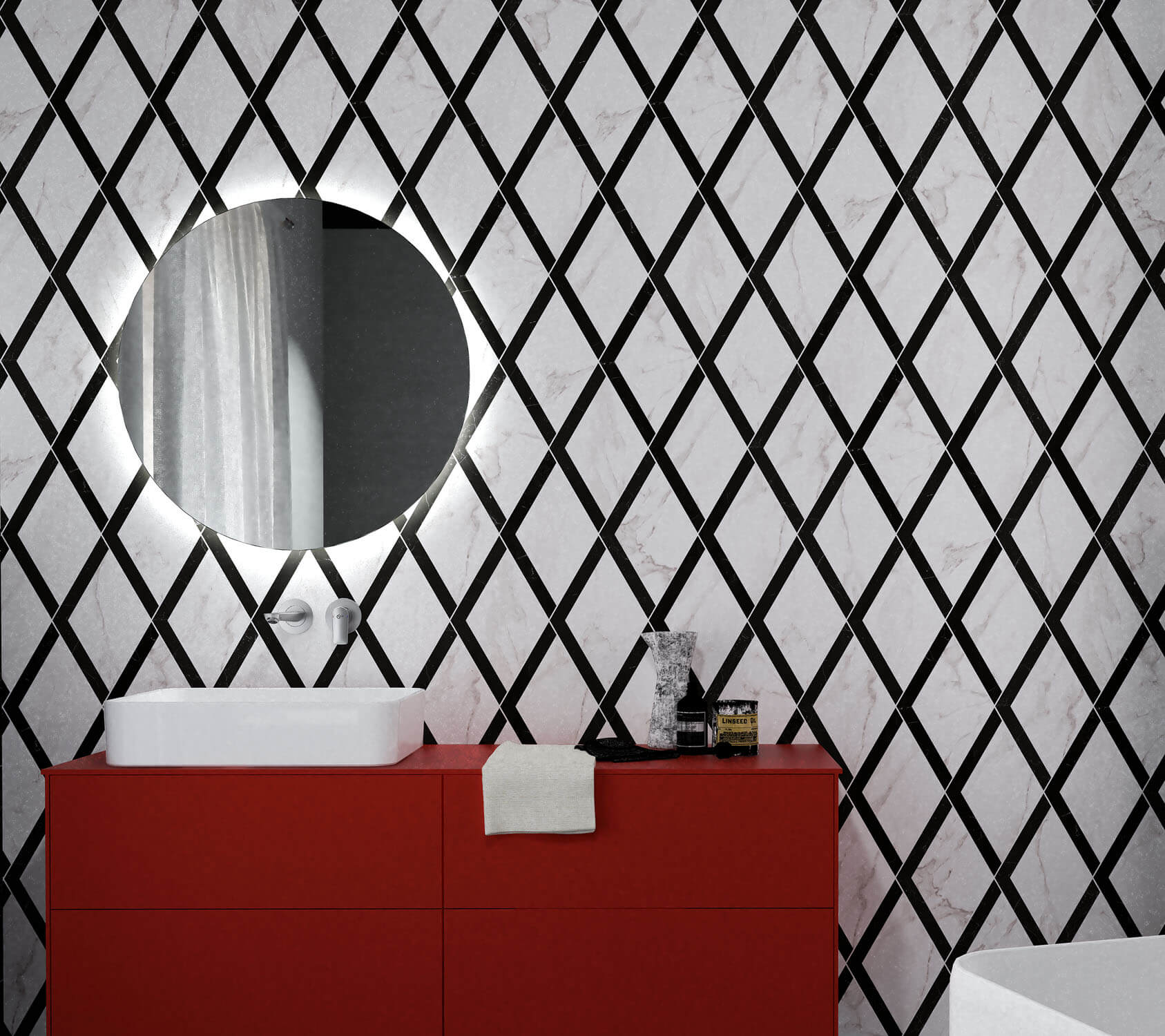 Maintaining ceramic floors in optimal conditions is essential to prevent their deterioration over time.
Surfaces such as kitchen floors and walls are often stained surfaces that require constant cleaning.
Sweep or vacuum the entire floor surface: to remove dirt and dust deposited on the pavement. You can use a broom or a vacuum cleaner with one of its floor heads.
Scrubbing: always remember to use a cleaning product suitable for ceramic tiles dissolved in plenty of water.
If there is a stubborn stain, you can try removing it using white vinegar or baking soda. It will not damage the surface if you dissolve it with water immediately.
Sometimes, if the previous step does not offer a valid solution, we can use a brush with harder bristles than the broom to rub on the stain directly.
If what you want is to remove the shine you can use specific products for it that you will find in any surface (supermarkets, drugstores, etc.) and use a mop or dry cloth over the entire surface to be treated.
Ceramic tiles
If you have a project in mind and you can't decide on the type of product you want to install, ceramic tile is an economical, varied and versatile option.
In Azulejos Mijares we have a numerous type of formats at your disposal, in addition to the pieces of ceramic tiles that are presented in multiple finishes adapted to all types of rooms.
We have a wide range of ceramic tile products that will surely meet your needs and even serve as inspiration to create your dream project.