Choosing exterior tiles to dress our home is not an easy task and, when it comes to choosing floor and wall coverings for outdoor areas, this choice is directly linked to a series of technical specifications due to the special attention that these areas require.
Within the wide world of design, ceramics is a very appropriate material to cover projects and outdoor areas due to its resistance and great versatility.
The exterior ceramic tile is suitable for both floors and exterior walls, as well as offering an infinite number of aesthetic proposals for all types of styles and tastes.
Thus, exterior ceramics are a great solution for spaces where design plays an important role since, in addition to being a quality technical contribution to projects, they offer a wide range of aesthetic possibilities.
Characteristics of exterior ceramics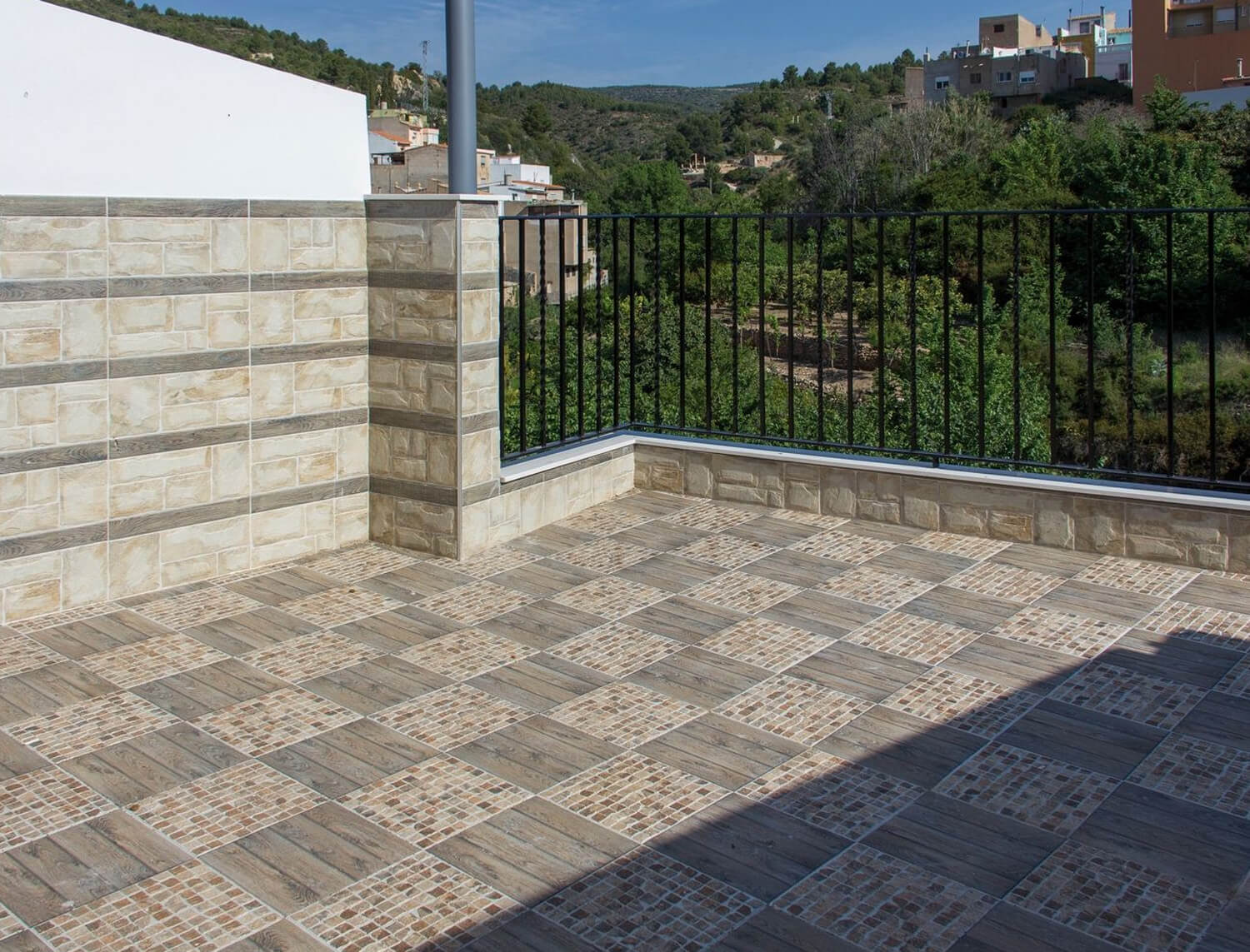 Choosing exterior ceramics responds to the fact of achieving safe, resistant and durable spaces over time.
Our pavement and exterior cladding are manufactured to the highest quality standards to perfectly withstand inclement weather and temperature changes.
But not only this, the exterior tiles retain all their aesthetic beauty without being altered by humidity, sunlight or chemical agents.
In addition, our exterior ceramic tile guarantees practicality in the environment due to its easy maintenance and cleaning.
It is a highly valued solution for patios, gardens and outdoor terraces, which favors a relaxed atmosphere, always cared for and ready for use.
All these advantages go together with the intrinsic properties of the material, but in addition, in our catalog we have exterior tiles with anti-slip qualities. A certain degree of slip-resistance of the exterior paving is recommended to prevent falls or slippery floors due to rain, for example. Therefore, a non-slip tile provides extra safety.
Within outdoor tiles there are different degrees of slip resistance, with class 3 (C3) slip-resistant porcelain tiles providing the greatest safety.
Fulfilling all these technical features does not necessarily imply renouncing design and a wide variety of styles; with our exterior tiles both concepts go hand in hand.
Exterior flooring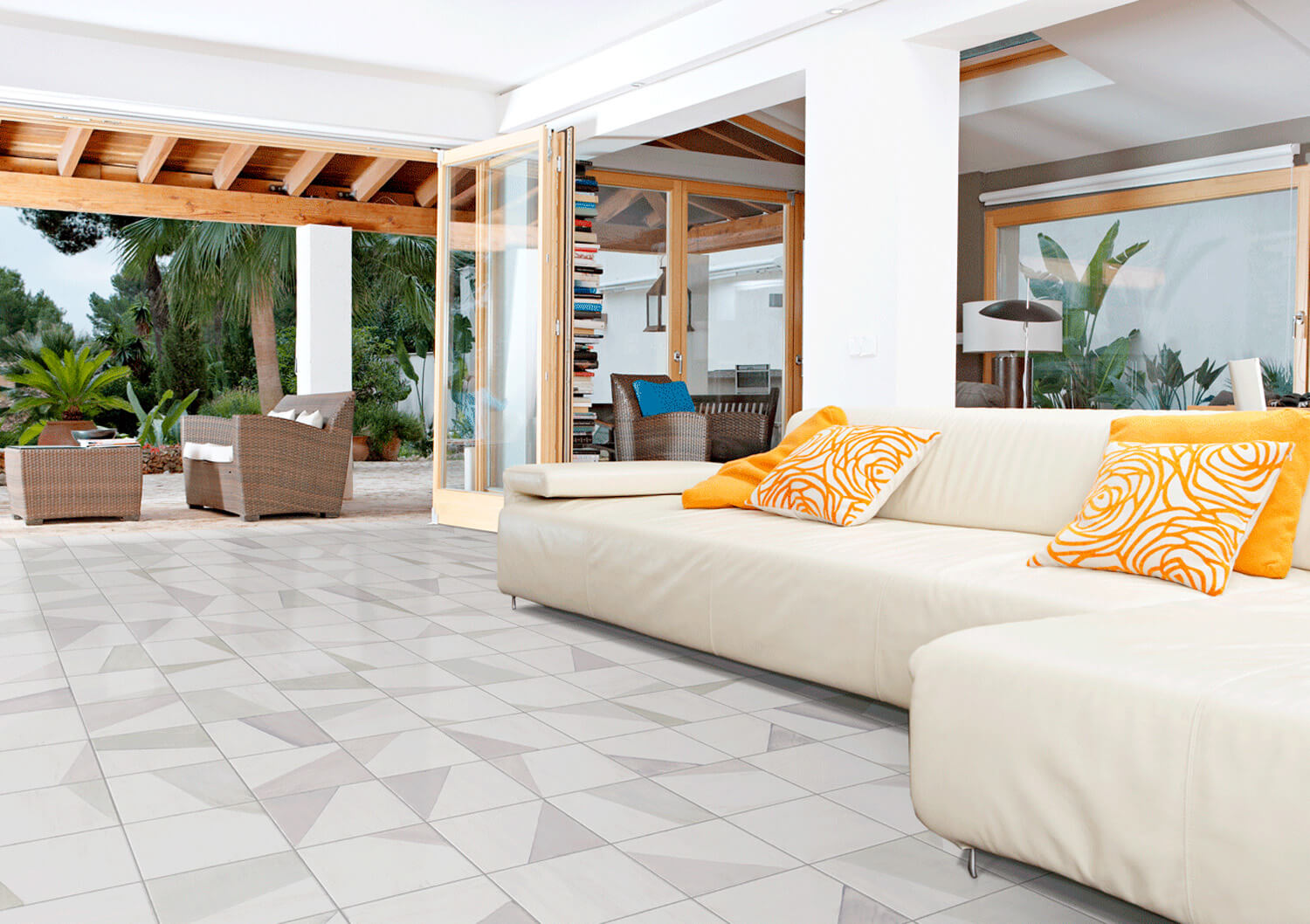 In order to choose the right outdoor flooring, a number of considerations must be taken into account, including, on the one hand, the user's lifestyle and, on the other hand, the specific needs of the space in question.
To ensure the safety of our outdoor flooring, a series of tests and trials are carried out to determine the slip and resistance of the tile when installed in wet and outdoor environments.
Only once the tests have been passed is the suitability of our outdoor tiles to be installed in these areas determined.
Exterior wall cladding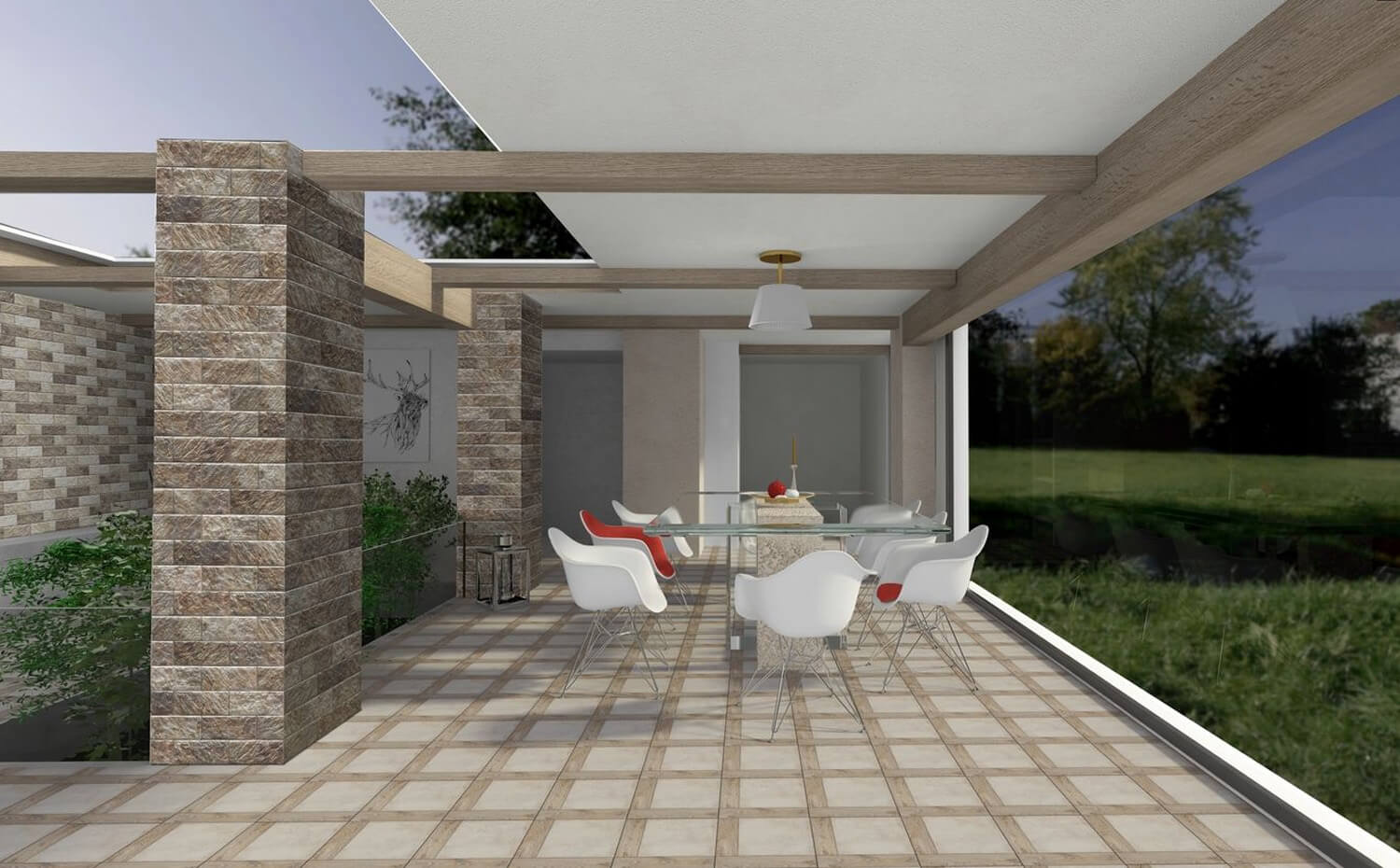 The exterior walls, whether of our home or our business, unintentionally become our letter of introduction, as they are the first thing our visitor can appreciate about your design.
As we have mentioned before, durability and resistance on the exterior is fundamental, therefore it is necessary to have an exterior wall cladding capable of withstanding the inclemencies and the passing of time without forgetting its aesthetic character.
Tiles for exterior facades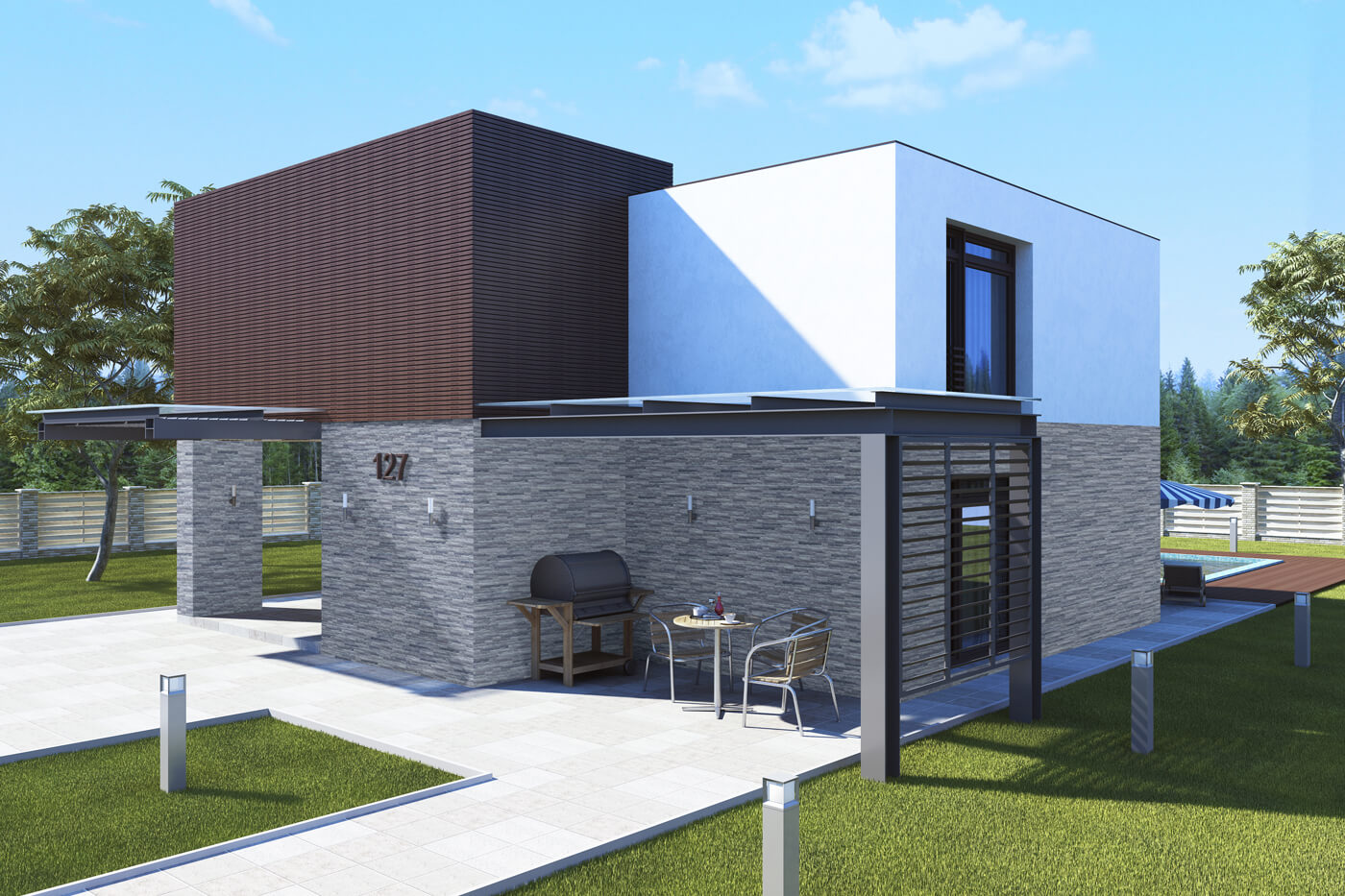 A very demanded proposal nowadays are the tiles for house facades. These are based on natural finishes and textures inspired by materials such as stone, wood or slate.
This trend that revolves around emulating the natural is highly valued for outdoor spaces because it connects the design with the environment and transmits comfort to the areas.
In addition to our solutions for exterior cladding for house facadesin the catalog of Mijares Tiles you will find ceramics to cover the terrace wall, to decorate patios, and even the exterior wall and garden fences, so that you can achieve an integrated and harmonious design between all the exterior elements.
Tiles for outdoor terraces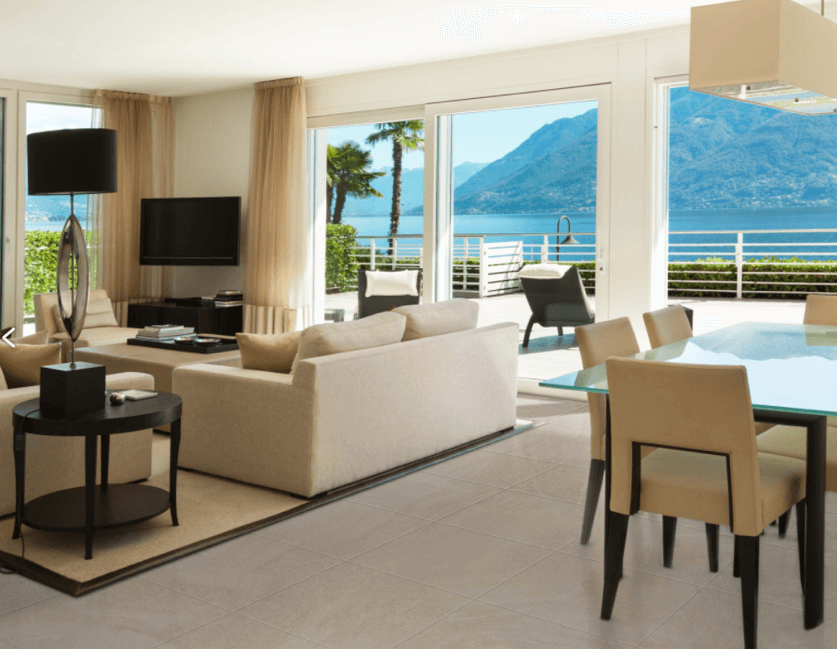 The best outdoor flooring is the one that facilitates the daily life of the users, and at the same time offers them a space aesthetically to their liking.
The terrace is, par excellence, the area of the house that best reflects this function of providing disconnection and well-being.
Our terrace tiles meet all the requirements as an outdoor material and, at the same time, facilitate the task of creating elegant, aesthetically attractive and enveloping environments.
With our outdoor ceramic solutions, the terrace will maintain its visual appearance unaltered over the years as well as all its resistance, anti-humidity and anti-slip properties.
Tiles for outdoor patios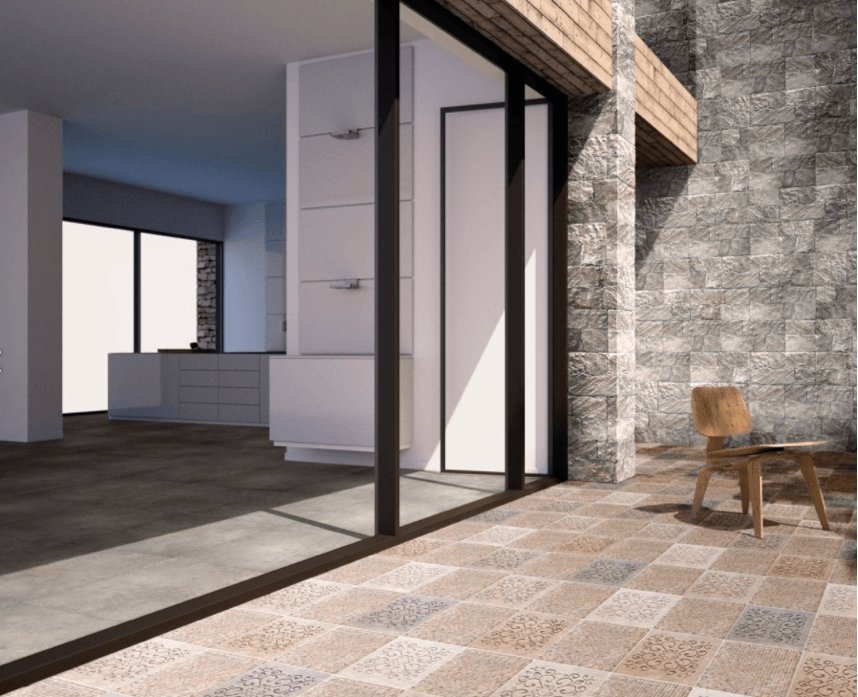 If we have an outdoor patio at home and we want to integrate it into the overall design of the house, outdoor ceramics is also a great ally to customize this area.
This part of the house must also be cared for and taken into account, that is why we must choose tiles for outdoor patios that guarantee their functionality and at the same time are welcoming.
We can opt for outdoor flooring with a rustic or natural aesthetic to evoke warmth; or even continue with the style of the interior of the home and transfer it to the exterior.
The options for this area are endless if we know how to make the most of it.