Stone effect tiles are characterized by simulating natural stone while enjoying all the advantages of ceramic.
This type of stone effect tile can be a very appropriate choice if you want to achieve a natural, rustic and elegant atmosphere at the same time.
Thanks to the most innovative techniques and a strong commitment to ceramic design, in Azulejos Mijares we have a wide range of stone style ceramics of great realism, with an infinite number of textures, graphics and reliefs that fill spaces with natural inspiration, both indoors and outdoors.
Choosing stone effect tiles is definitely a great way to connect homes with nature.
Characteristics of the
stone effect tiles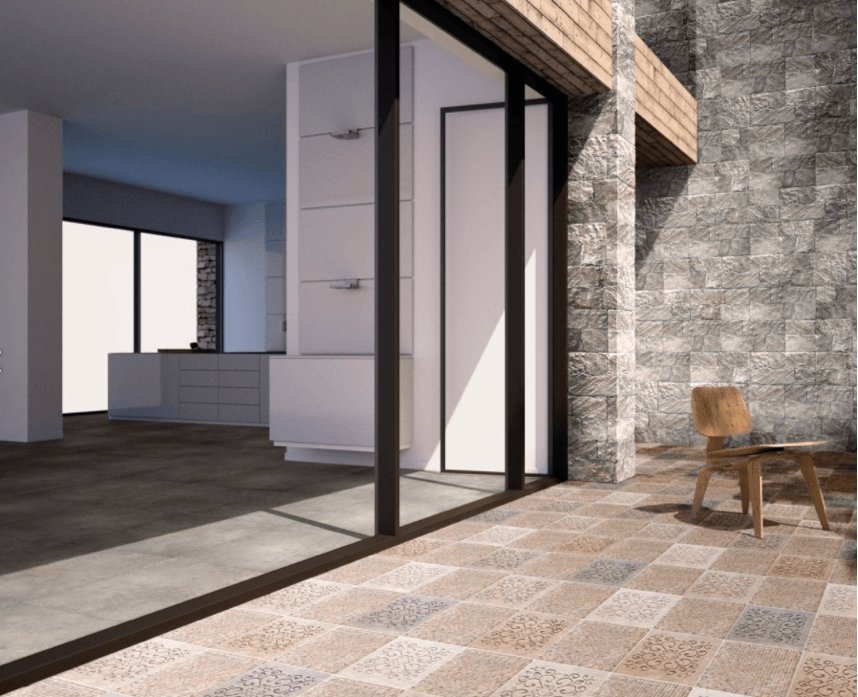 Thanks to Cerlat's ceramic manufacturing process, choosing a stone effect tile for a design project offers a wide range of advantages and technical solutions that should be taken into account.
That is why it has become one of the most used resources by architects and interior designers in interior design.
Among its main characteristics we would highlight, on the one hand, the ability of its surface to remain unalterable even in extreme weather conditions, i.e., it is resistant to sudden changes in temperature, both cold and heat.
The stone effect tile also presents a high resistance to chemical agents, shocks, scratches and abrasions, so its external appearance remains intact over time.
It is also a very clean and safe material, which prevents humidity and avoids the proliferation of fungi or other organisms on the surfaces, so it is very easy to clean.stone-like coating is an ideal material for those areas of the home that require extra hygiene, such as the kitchen or bathroom.
And finally, stone style ceramics do not require any specific maintenance and can be easily cleaned with a simple damp cloth or by adding a basic cleaning agent such as detergent or bleach.
These qualities are due to the exhaustive control system to which our ceramics are subjected. High quality standards allow us to effectively and safely dress all types of spaces and projects.
Stone effect flooring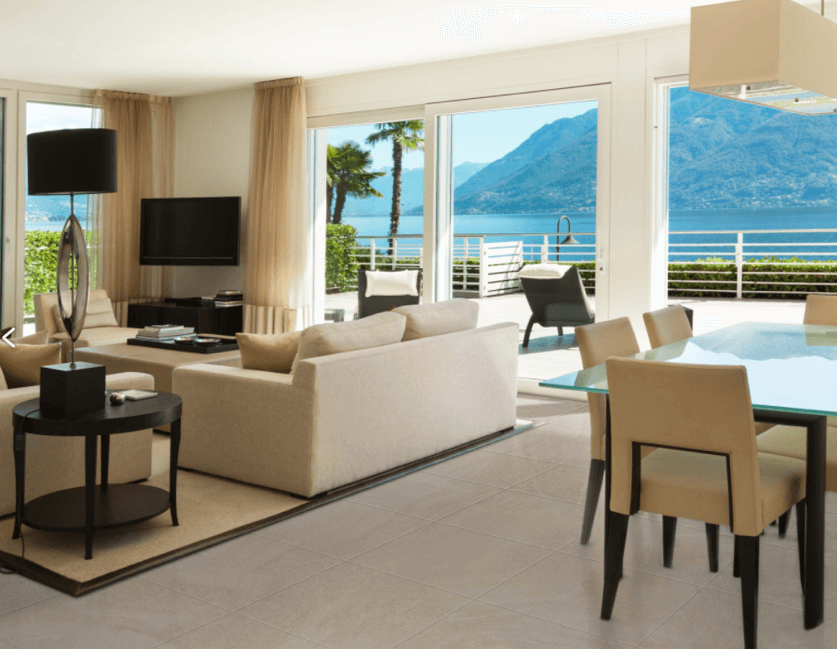 The stone effect floor has a strong demand in the world of interior design, not only for the advantages it brings as a construction material, but also for its beauty and ease to decorate with different types of styles.
It adapts easily to the most sociable rooms of the house, such as the living room or dining room, dressing them with warmth and naturalness and creating a relaxed atmosphere.
But it is also a strong candidate as flooring for kitchens and bathrooms due to its discretion and irregular aesthetics, which generates homogeneity in the surfaces.
In addition, in Azulejos Mijares we have a series of non-slip stone effect pavement for this type of rooms near water and also for exteriors.
Although gray stone has been the most common aesthetic in ancient times in construction, the truth is that the possibilities of stone aesthetics today are limitless.
From grayish tones to an incredible range of earthy colors ranging from beige to cotto, there is room for them in our selection of stone effect floor tiles.
We also offer elegant decorated motifs for those rooms looking for a distinguished and stately touch without abandoning the most natural style. The trick is to find the balance and style that best suits your taste.
Stone-like coating
Choosing stone-effect ceramic tiles for cladding is an increasingly popular choice in the world of design because it enhances the personality of the rooms and gives them a natural touch of great value.
The effect of the stone is very attractive on the walls of the house, and makes it possible for any room to gain presence and elegance without the need for large decorative elements.
In addition, this trend is not only gaining popularity in the interior of the home, but is also a very popular option for houses with stone-like cladding, connecting nature directly with the home and bringing a rustic style to the overall aesthetics.
On the other hand, covering the walls of the interior of the house with stone, slate, wall or even face-to-face cladding are some of the many options that ceramic tiles offer today.
Its versatility is evident in the different types of textures, appearances and chromatic games available, enhancing the appearance of any space and adapting to all types of decorative styles, from the most sober to the most rustic environments, and even minimalist aesthetics.
Cerlat's stone style ceramics give personality and sophistication to any architectural space that seeks an identity of its own.
How to apply siding
simile stone?
As a tile, this type of material requires a series of specific materials and elements for its installation, both on the wall and on the floor, and it is necessary to have knowledge of the technique and skill required for its correct installation.
For this reason, and in order to know how to lay stone-like cladding, from Azulejos Mijares we recommend having the help of a qualified professional to supervise it and to take all the necessary safety measures.